The future of the Philippine startup ecosystem is bright. With an active startup community of over two thousand companies and a strong push from the government, the country has seen a 20% growth in terms of deal count, reflecting investors' confidence and interest in the country's startup scene as a possible investment destination.
As the local startup industry grows, a key area that entrepreneurs need to look into for long-term better returns is customer retention. Up to 70% of companies agreed that retaining a customer is cheaper than generating new ones. A 5% growth in customer retention can yield a 75% increase in a company's user base, with happy customers sharing through their social media channels driving most of the growth.
Many customer retention strategies exist today, but SMS remains to be a powerful means to engage customers and encourage brand loyalty. In the Philippines, over 450 million text messages are being sent every day, emphasizing the importance of reaching and engaging the Filipino customer via SMS API and other text messaging strategies.
SMS Customer Loyalty Success Stories
Here are some success stories on how Philippine startups have used SMS to provide a better customer experience and improve customer loyalty.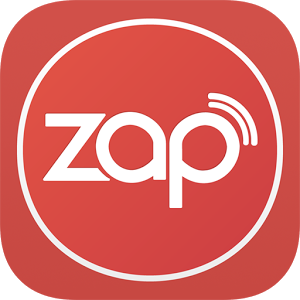 1. ZAP
ZAP is a loyalty-based rewards program that lets users earn points from partner merchants. With the goal of re-targeting existing customers, ZAP created an automated customer journey program, which enabled them to automatically send SMS when certain triggers are met. The objective is to encourage users to make a return visit by sending them reminders about rewards and freebies they can claim with partner merchants.
The triggers were activated after the first visit (to encourage a second visit as soon as possible), after 30 days, 60 days, and 120 days with no transactions, and 7 days before a customer's birthday to encourage the user to celebrate with a partner merchant.
The messages were based on how many points a user had, and the length of their inactivity. For example, users with more points were offered bigger redemption options, as seen below:
Claim your FREE Steak & Frites at DRAFT Gastropub by redeeming your 1000+ ZAP points! More places to use ZAP: www.zap.com.ph/app
ZAP's SMS strategy returned impressive results. Within a week, 17.1% of the customers who had received an SMS returned to make another purchase. Within a month, the number of returning customers increased to 41.5%. And after implementing the program for a year, they saw an ROI of over 100% for 95% of their merchants, 1000% for their top 6 merchants, and a whopping 5000% for the top merchant.

2. Kalibrr
A job-matching platform that allows talent and companies to connect, Kalibrr learned that most candidates do not always have immediate access to a computer or even mobile internet. So, they decided to facilitate communications between themselves and jobseekers, as well as recruiters and jobseekers. Using an SMS API, Kalibrr automated sending text notifications for job opportunities and interview reminders to applicants.
Since every single mobile phone has SMS capabilities (and there are more cellphones than people in the Philippines), texting has enabled Kalibrr to reach and engage with 100% of their user base at all times.
Based on qualitative feedback, Kalibrr's texts to jobseekers have been "very useful and well-loved" for giving timely updates.

3. PinoyTravel
PinoyTravel is an online long distance bus, ferry, and hotel booking website. Similar to Kalibrr, PinoyTravel has found that the Philippine market is not yet ready for a purely online strategy because many of their customers do not have continuous access to the Internet or mobile data.
Thankfully, Filipinos almost always have enough cellular reception to receive texts. So, PinoyTravel uses SMS to send reminders about customer bookings, payments, and other updates.
PinoyTravel received positive feedback on their SMS strategy and their customers enjoyed receiving the text notifications.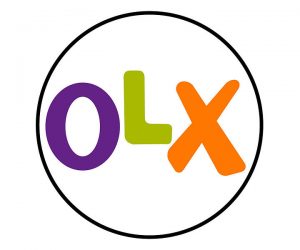 4. OLX
OLX (now Carousell) is an online marketplace that hosts the largest buy and sell community in the Philippines. To make sure the sellers are legitimate and easy to contact, OLX vets their numbers with a 2-step SMS verification process.
They also find that most of their users are not always online to receive email and app push notifications, making SMS the best way to connect with their user base. OLX users are notified via SMS when important action needs to be taken, including but not limited to: messages to buyers when sellers accept their offer, and messages to sellers when buyers are interested or when they need to repost their advertisement for better results.
Build Customer Loyalty with the Power of SMS
The startup scene in the Philippines is ripe for growth, and these case studies have shown that SMS will remain an important channel for customer engagement, retention, and overall experience. Since every mobile device can receive texts even without internet connection, marketing messages sent via SMS are almost impossible to ignore.
Use SMS to your advantage today and reach the widest possible number of customers, engage them, and retain them through text messaging campaigns.