Despite the rise of various messaging platforms, the enduring popularity of SMS keeps the Philippines at the forefront of global communication trends. Often dubbed the "Text Capital of the World," the Philippines' annual volume of text exchanges is phenomenal. 
According to SMS statistics, each mobile user in the country sends roughly 600 text messages monthly. This figure underlines the nation's deep connection with mobile communication.
Read on to learn more about the telecommunications scene in the Philippines, including the key players that push its boundaries.
What to Consider When Choosing a Telecom Company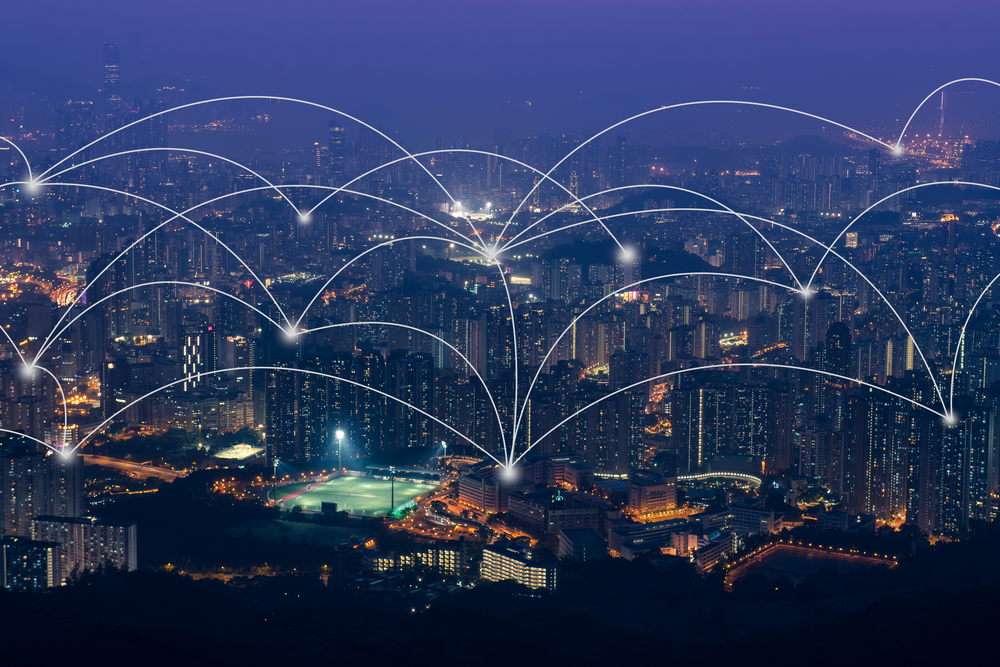 Subscribing to the best telecom company in the Philippines lets you enjoy exemplary mobile services. The following are major considerations when selecting a telecom service provider.
1. Device compatibility and contract terms 
Coverage isn't the only factor to consider when selecting a telecommunications provider in the Philippines. You must also find the right match for your device and lifestyle.
So, consider your device's compatibility with the provider's network when narrowing your list.
For instance, a provider's network may not support the frequency bands required for your phone to access its fastest data speeds.
In such cases, you may experience slower internet connectivity at possibly a fraction of what your device can handle. This incompatibility may also affect the quality of calls or the reliability of messaging services.
When it comes to contract terms, the more flexible they are, the better. Some providers advertise enticing deals on the latest smartphones but tie you into lengthy contracts or high subscription plans.
The goal is to ensure the contract terms align with your usage patterns to avoid deals you do not benefit from.
2. Customer service and support
Reliable customer service should be non-negotiable, especially in terms of addressing connection concerns ASAP. Look for a Philippine telecom company that takes customer concerns seriously.
Responsive and helpful customer support can turn a potential headache—whether a quick query or a more complex issue—into a smooth resolution. 
3. Plan options and pricing 
Telecom providers offer a vast range of subscription plans. These choices can complicate your decision-making.
So, evaluate your usage patterns—from heavy data streaming to frequent calls or a mix of both—before signing up for a mobile service. 
Ideally, your chosen plan caters to your needs without unnecessary frills. Remember, the best plan isn't always the most expensive one. The most important thing is it perfectly aligns with your communication requirements.
4. Coverage and network quality
Dropped calls and sluggish internet speed can be frustrating. Fortunately, you can avoid these issues by assessing a provider's coverage and network quality to ensure uninterrupted service, even in remote areas.
Then, look for a telecom provider that offers quality international roaming options to keep you connected anywhere.
Telecommunications Companies with the Most Subscribers in the Philippines 
A handful of key players dominate the telecommunications scene in the Philippines, each contributing significantly to the nation's texting demands.
Here are the biggest telecom companies in the Philippines providing mobile phone services.
1. DITO Telecommunity
DITO Telecommunity is one of the newest entrants in the Philippine telecom scene that's rapidly gaining attention and adoption since it launched in 2021.
As of August 2022, this telecom provider has 12 million subscribers nationwide. DITO's commitment is to provide fast and reliable connectivity.
Amid the company's aggressive expansion strategies and promises of high-speed internet access to underserved areas, you can expect its subscriber base to increase further. 
2. Smart Communications
As a PLDT subsidiary, Smart Communications is a prominent player in the Philippine telecom industry. Smart caters to a vast subscriber base that includes Talk' N Text and Sun Cellular users.
As of March 2023, Smart has approximately 65 million subscribers. The telecom company also holds a substantial portion of the market share with its voice, messaging, and data services.
The synergy between its subsidiaries allows Smart to offer user-friendly plans for its subscribers.
For instance, Talk 'N Text makes call and text affordable for budget-conscious audiences. Meanwhile, Sun Cellular focuses on providing value-for-money mobile and data services.
3. Globe Telecom 
Globe Telecom is another telecommunications giant in the Philippines that has carved its name in the industry.
The company's diverse product offerings range from traditional mobile services to digital solutions, such as its affordable TM prepaid services and GCash mobile wallet. 
Globe's mobile subscribers reached 86 million in 2022. As a leader in the country's telecom market, Globe constantly addresses the evolving needs of a tech-savvy consumer base. 
4. NOW Telecom 
While NOW Telecom has yet to launch its services officially to the public, it's making waves in the enterprise sector. NOW distinguishes itself in the market by providing robust communication solutions tailored for businesses.
Its partnership with the Silicon Valley company Celona Inc. is vital to the telecom provider's goal of delivering enterprise-grade 5G solutions across industries.
NOW is also considering taking things to the next level as the company gears up for its official consumer services launch in 2024. You can then expect the telecom landscape in the country to advance further.
Navigating the Telecommunications Scene in the Philippines
Indeed, telecommunications in the Philippines remains strong despite the rise of digital messaging platforms.
Thanks to telcos, connectivity is more dynamic than ever. From seasoned telco giants to emerging new players, the country's telecom providers shake up the industry.
As the country's telecommunication landscape evolves, choosing a mobile service provider for your business becomes essential.
Semaphore's solution comes in the form of trusted SMS marketing for businesses to help your company stand out in the mobile texting landscape. 
Discover what we can offer to your SMS campaigns, or avail of our services today.