If you had to send a message to someone right now, which app would you use? From the older Skype to the newer Discord, one of the most popular modes of communication nowadays is messaging apps.
Thanks to the internet and social media, bridging the global communication gap is easier than ever. All it takes is a few clicks; you can send messages to anyone worldwide, wherever and whenever.
In the Philippines, surveys show that 71% of Filipinos use messaging apps and other channels, including business messaging. As such, companies recognize the potential of these mediums and leverage them for product and service promotion.
With the continuous rise of these channels, this blog will inform you about the top messaging apps in the Philippines. 
7 Top Messaging Apps in the Philippines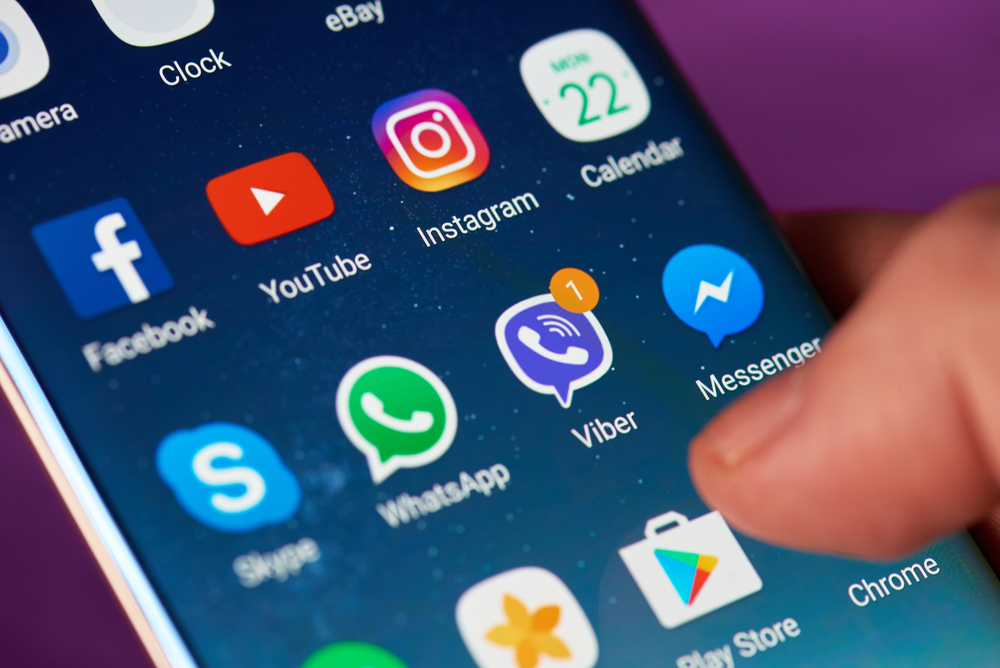 Messaging apps offer seamless communication via voice, video, and text chats. While most apps below allow media sharing and group chats, they also have unique features specifically for business purposes. Here are the most used messaging apps in the Philippines.
Discord is a popular online connectivity tool, especially among gaming communities, making it the highest one in the Top Charts Communication category under Top Grossing. Game developers usually use Discord for sharing or launching gaming goodies.
You can use the platform to build communities where customers can interact. Discord also enables you to host events for real-time collaboration.
Learning more about consumers or followers is possible since your brand can get valuable insights from many Discord communities.
Discord ensures versatile accessibility and is compatible with various operating systems, including Windows, macOS, Linux, iOS, and Android, as well as web browsers. 
Its other key features include a user-friendly interface and extensive server creation for tailored group interactions.
Another item on the list of the most popular messaging apps in the Philippines is Skype, with over 11 million downloads. The popular messaging app allows seamless real-time interaction globally through affordable international mobile and landline calls for users.
Skype's screen sharing, language translation, and mobile compatibility on iOS and Android make it a versatile platform for personal and business communication.
While it's one of the older platforms on this list, brands still consistently use Skype because of its reliability and tested conferencing capabilities.
Known for its security and speed, Telegram offers encrypted conversations, self-destructing messages, and secret chats for added privacy.
One of the more unique features of Telegram is it allows you to save conversations in folders and send silent chats to avoid disturbing others. 
It boasts a translation feature and lets you find people nearby, perfect for festivals and events. Multi-device synchronization and cloud storage allow access across platforms.
Your company can turn to Telegram to give customers 24/7 support and monitor digital marketing success by tracking reposts and subscribers. The app is in 2nd place in the Top Charts Communication category under Top Grossing.
Line is a multifunctional messaging app with diverse tools, making it a popular choice for personal and professional communication, entertainment, and utility.
The app supports voice and video calls for up to 500 participants and even provides a timeline for sharing updates with friends. Line allows your brand to make a business profile page where you can share promotions and posts.
Plus, it improves online engagement while providing customer support via direct messages. Additional features include Line Pay for transactions, Line Games, and a built-in news platform supporting business accounts for customer interaction.
Viber ranks in 4th place in the Top Charts Communication category under Free Downloads. It has security features like end-to-end encryption and disappearing messages to ensure privacy.
The messaging app can also facilitate group chats with up to 250 participants. 
Apart from that, Viber enables the creation of a business profile or public chats for celebrities and brands to engage with followers. This strategy is helpful if you want to run effective campaigns.
With these features, it's much easier to maintain constant interaction with customers to build trust and an excellent public image. 
Meanwhile, Viber Out allows affordable calls to non-Viber users. Integrating games, news, and a built-in shop enriches the user experience. Viber's communication, entertainment, and utility features make it a comprehensive choice for numerous users.
Recent surveys report that 98% of Filipinos use Facebook Messenger to communicate with family and friends.
Facebook Messenger boasts over 87 million downloads and offers a variety of features. It has multiple chat themes to personalize conversations, and you can watch videos with others over video chat.
The app integrates with Facebook, offering easy access to one's social media contacts. It enables customer interaction through Pages, automated responses, and appointment scheduling.
You can also run ads that lead to Messenger when jumpstarting a conversation with a customer. Likewise, Messenger allows Inbox ads to capture attention and steer a prospect to interact with you.
WhatsApp is the most popular chat app in the Philippines, with more than 180 million downloads. It's available on multiple platforms and syncs seamlessly across devices for simplified data backup and restoration.
Its user-friendly interface, reliability, and emphasis on privacy make it suitable for personal and professional communication.
When you set up a business account on WhatsApp, ensure you access customer engagement tools to give convenient support and share brand updates with consumers.
WhatsApp also lets you market your business by sending tailored promotional messages to your target audience.
Additionally, you can create broadcasts and groups to promote your business or craft a detailed catalog showing your products.
Leverage the Philippines' Most Popular Messaging App
The best messaging apps meet the demands of their users. When choosing one for your business, look for features like seamless communication and robust security to cultivate trust with people following your brand.

Then, partner with a reputable and reliable SMS solutions provider like Semaphore. We'll supercharge your marketing game with our top-tier and trusted SMS marketing for businesses. Reach and engage your customers with our proven solutions today!