Despite cybersecurity's presence and continuous advancement, digital threats remain rampant in the Philippines.
The first half of 2023 alone saw a 152% increase in cybercrimes—significantly more than the same period from the previous year. Fortunately, the government introduced the SIM Card Registration Act to curb these nefarious activities.
You might wonder, "What is the SIM Card Registration Act in the Philippines? This article will discuss what it is, its pros and cons, and how to register your SIM card to enjoy its advantages.
What is the Philippines' SIM Card Registration Act?
The SIM Registration Act (R.A. 11934) mandates mobile users in the Philippines to register their Subscriber Identity Module (SIM) cards before activation to mitigate cybercrimes, including phishing, fraud, threats, and cyberbullying.
Postpaid subscribers must only confirm their registration with telecommunications companies, while prepaid users must register through their providers' online portals.
The law went into effect on Dec. 27, 2022, and gave users until July 30, 2023, to register their SIMs. Failure to do so would result in their SIM's deactivation.

If you purchased a SIM card after the registration deadline, you still need to register it, with the added condition that you provide identification documentation for activation.
How to Register Your SIM Card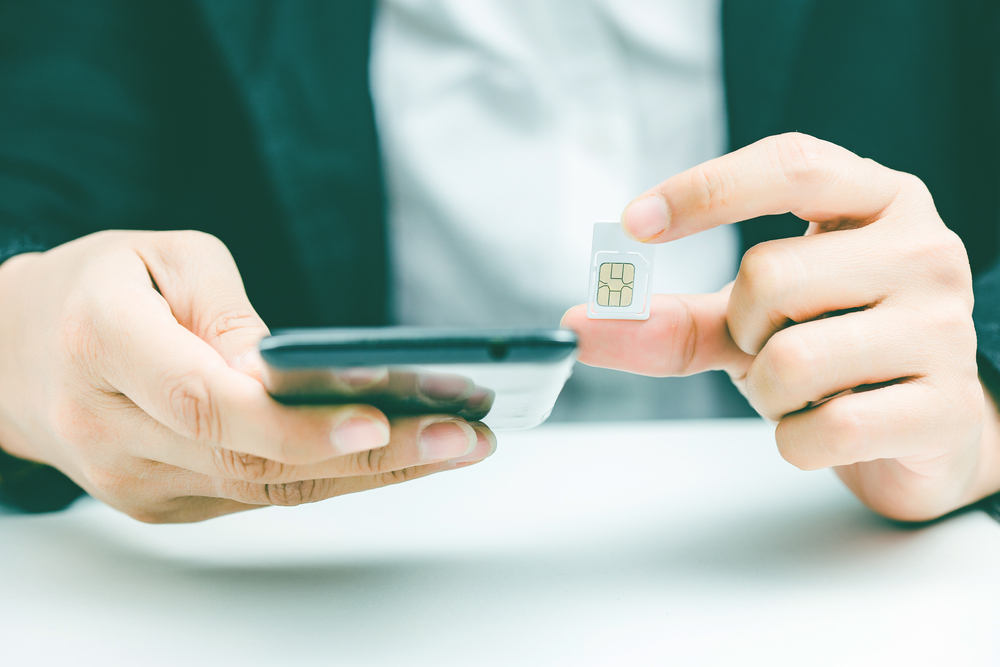 Every telecom company's SIM registration process is pretty straightforward and has the same requirements, with slight variations depending on your provider.

According to the Act, you must be at least 18 years old to register your SIM. If you're a minor, you should ask your parent or guardian to do it for you. 
Here's a quick rundown of the steps to follow.
1. Prepare the requirements, including your personal information, and connect your unregistered SIM card to a mobile phone. Some telco service providers may require you to submit a clear selfie or a photo of your valid government ID.
2. Visit your service provider's registration portal. Here are the links for your convenience:
For DITO users, you'll have to register your SIM from their mobile app, which is downloadable from Google Play or Apple App Store.
3. Enter your mobile number on the portal or app, then proceed. Your telco will send you an SMS containing a one-time PIN (OTP) to verify your identity. Input the OTP in the appropriate field.
4. Fill out your personal details on the provided online form, including your:
Full name 

Address

Date of birth
Gender
5. Provide a selfie or a photo of your valid government ID to confirm your details and identity. Here are some of the accepted IDs for your reference:
Passport

PhilID

SSS ID

GSIS ID

Driver's License

NBI Clearance

Senior Citizen ID

UMID

Postal ID

Student ID (for those in university/college)
6. Confirm your details. You'll receive an automated call or SMS from your telco regarding your registration status. If done correctly, you will receive a message that your SIM registration was successful.
Benefits and Drawbacks of the SIM Card Registration Act in the Philippines
Mandatory SIM card registration offers numerous benefits. However, it's also essential to know its disadvantages and concerns.
Benefits
Enhances the security of SIM card data
As mentioned, the law's primary goal is to improve the country's cybersecurity.
Mandating the registration of personal information associated with each SIM card allows the government to create a comprehensive database of mobile phone users—a powerful tool for tracing criminal activities involving mobile devices.
Prevents SMS and phone scams
Cybercriminals exploit unregistered and untraceable SIM cards for SMS scams and smishing attacks.
However, since this law requires users to provide personal information to register, it becomes a deterrent to such illicit practices.
It eliminates scammers' anonymity, making it easier for law enforcement to identify and apprehend them.
Provides opportunities for the unbanked
Nowadays, mobile phones are essential tools for financial transactions. Filipinos without access to traditional banking services primarily rely on mobile platforms like GCash and Maya.
By registering their SIM cards, they can gain easier access to these financial services and enjoy a secure and convenient way to save and send money.
Drawbacks
Possibly infringes upon the privacy and rights of Filipino citizens
While the law aims to enhance cybersecurity, the mandatory collection of personal information raises questions about proper data handling and potential misuse.
Privacy advocates argue that the government must implement robust safeguards to ensure it handles user data exclusively for its intended purpose and isn't vulnerable to abuse.
Presents big consequences in the event of a data breach
A centralized database containing sensitive personal information poses a considerable risk during a data breach.
Take the recent cybersecurity attack on PhilHealth, for example, wherein hackers compromised millions of members' data.
If security measures fail like this event, the consequences could be severe and lead to potential misuse of vast amounts of personal data.
Excludes those unable to register their SIM cards
Technical issues, social limitations, or physical disability may prevent mobile subscribers from registering.
For instance, some people don't have valid government IDs to confirm their identity, hindering them from registering their SIM cards. 
Improve Your SIM Card Security
The continuous occurrence of cybercrimes proves that digitization doesn't equate to complete security. Fortunately, despite its drawbacks, the SIM Card Registration Act is an excellent step toward cybersecurity.
Time will tell whether the government's efforts can achieve its goals of cutting down on SMS and phone scams down the line.
Enhance your SMS security with Semaphore, a trusted SMS marketing for businesses in the Philippines.
We can help your organization deliver mobile messages instantly with a single line of code, making your SMS campaigns more convenient than ever.
Check our services today!